The Ins and Outs of Heated Motorcycle Gear
No matter the time of year, it's not unusual to start a ride in chilly temperatures and warm up as the day goes on. Even on a morning in August for example, temperatures in Estes Park Colorado can dip into the mid-40s. Later, riding through the Rocky Mountain National Park on Highway 34 temperatures begin to pick-up only to fall again with the changing elevation. These are the very conditions that highlight why it's important to wear layers and why the choice of layers can perplex even experienced riders.
When riding temps are expected to fluctuate, so much so that multiple layers make sense, then heated gear is an ideal choice for riding comfort and convenience. This article explains why a heated jacket liner may be the most versatile and only layer needed to enjoy touring any time of year.
The Evolution of Heated Gear
The concept of heated gear traces back to the military who developed electrically heated clothing for the benefit of early-day fighter pilots. In the mid 1970's Gordon Gerbing, an aeronautical machine shop worker in Seattle, the birthplace of The Boeing Aerospace Company, adapted the idea for motorcycle riders to make commuting more comfortable on chilly Northwest mornings. Over time, Gerbing built a successful business in heated clothing and an industry was born.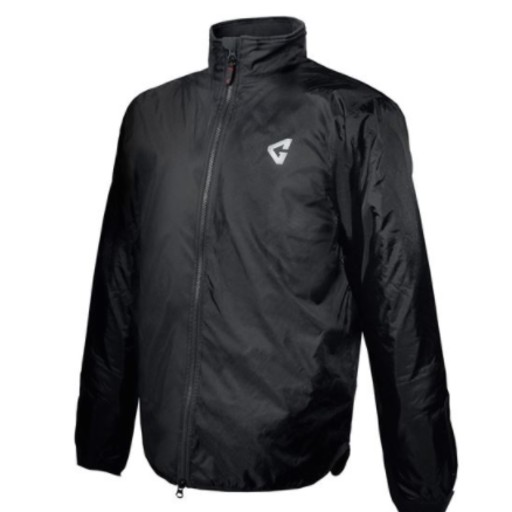 Heated gear today, regardless of brand, follows a few simple design rules. Distinctions between brands lie in function, product quality, and simple fashion appeal. They all use standard power connectors, meaning a jacket liner from one brand will connect to gloves from another. This level of standardization gives buyers flexibility to choose the best accessory combination for their taste without worry about getting locked into a single brand. Moreover, using standard parts frees up manufacturers to focus on differentiating their products with truly meaningful features.
There are well over 50 distinct heated apparel brands on the market giving riders plenty to choose from. But only a few manufacturers are completely dedicated to making heated gear. Three innovators standout. First, Gerbing has to be recognized for starting the industry in the 70's and continuing to drive innovation ever since. Next comes California Heat, a company also formed in the 70's and still pioneering. And rounding out the top three comes Fieldsheer formed in the mid-west and marketing products under several brands including Mobile Warming.
Many other motorcycle apparel companies include heated gear in their product line-up. For example, FirstGear and Tourmaster offer heated apparel products. These companies have a reputation for quality and there's no reason not to expect the same from their heated gear. But because heated gear is not their only priority, innovation and improvements are likely to start with the companies that make their living keeping riders warm.
Innovation in heated apparel continues in small steps and around the edges. The basic product remains largely the same, but with improvement in function and form. For example, the introduction of wireless temperature controllers and more flexible and durable heating wire technology. All of these small variations make it virtually impossible to name one "best in class" brand, but the feedback from real riders certainly points to the leaders.
advertisement
How it Works
A complete collection of heated gear includes jacket liner, gloves or glove liners, pant liner, and socks. Warmth from neck to toe, worn between a cotton or polyester under garment and an outer riding jacket or pants. A study done at Lund University in Sweden concludes "heated clothing sandwiched between underwear and jacket in a three-layer clothing ensemble is one of the most effective ways to enhance the heating efficiency."
Most riders, logically, start with a heated jacket liner. There's good reason for that. The other accessories are designed to easily connect with the jacket for power and temperature setting. While it's possible to use any component alone or in combinations, wiring problems quickly become apparent. It's simply straightforward to start with the liner and add components if more heat is needed.
Each piece of heated apparel requires two things – a power source and a temperature controller. Power is typically delivered through the temperature controller which in turn connects to a power source. Riders can take two approaches to power up heated gear. The least complex option is a rechargeable battery pack. Just slip the battery into the specially made liner pocket and you're done. So, while there's no installation effort, batteries only keep the heat on for about 4 hours before needing a recharge, and less if running the gear at higher settings. The second option is to connect directly to the motorcycle battery. Every heated gear manufacturer includes, or sells, a harness that easily attaches to the battery terminals. This "hard wired" approach has the advantage of being ready any time and for any amount of riding.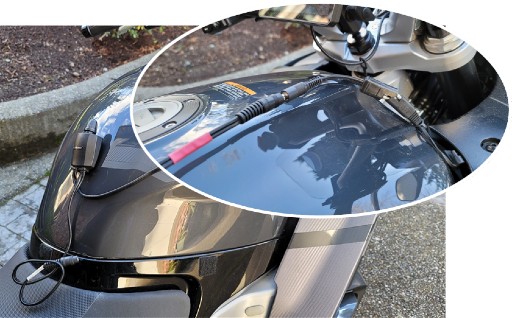 Temperature controllers come in several designs. The most common design uses a controller integrated with the power cord to connect the apparel to the motorcycle battery (or a pocket-size battery pack). Riders set the temperature using either a dial or preset buttons. Most riders use a simple piece of Velcro to mount the controller on the tank.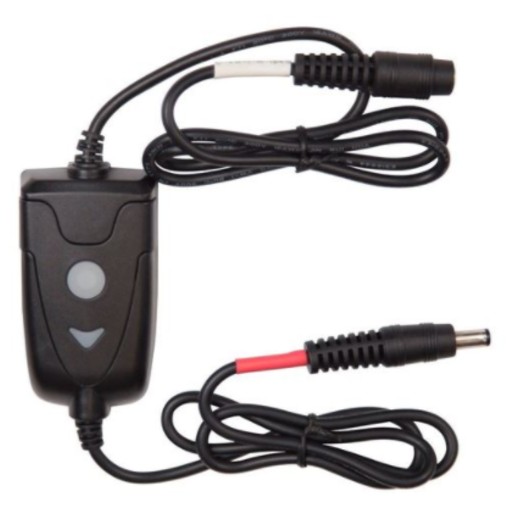 More recently, manufacturers began using Bluetooth to separate the heat setting buttons from the temperature controller itself. Consequently, riders have more flexibility to place the buttons within easy reach on the bars or faring and even use a phone app to do away with buttons altogether. As an extra convenience, if the rider is using a battery pack to power the gear, there's no need to connect and disconnect cords when getting on and off the bike. That advantage goes away for those who prefer the reliability of connecting directly to bike power.
The warmth that comes from heated gear is generated by panels placed in four key locations called heat zones: the collar, the sleeves, the chest area, and the back. These warming panels use micro-thin wires woven through the inside of the garment to generate heat. Wire technology effectiveness, the area covered by each warming panel, their ability to distribute heat evenly, and hold up to normal use differ between manufacturers. Products from the leaders mentioned earlier measure up in each area.
A note about heat zones; keep in mind that riders can't separately control heat zones. Some controllers offer dual heat zones, but that means two garments (e.g. a liner and a pair of gloves) not two zones in the same garment.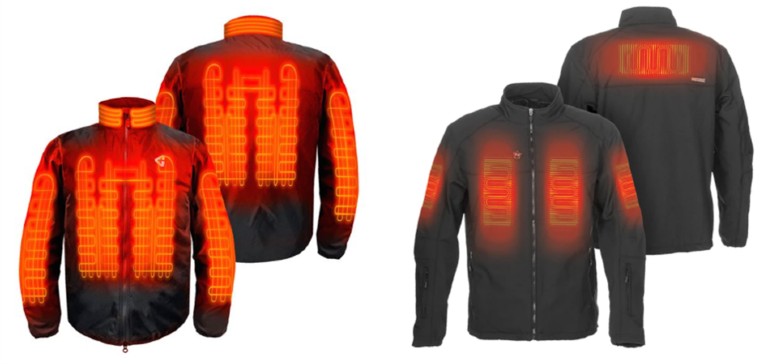 To sum up, manufacturers follow common design principles and use interchangeable connectors giving riders installation choices and the option to mix and match from multiple manufacturers. Differentiations between manufacturers comes down to quality and reliability.
Some Things to Keep in Mind
Power Consumption – All motorcycle electrical systems have limited capacity to power accessories. Too many will overwhelm the charging system and draw down the battery. Before connecting heated gear, check that the added power draw is within limits. Jacket liners draw the most power, typically between 6 and 7 amps. Each glove or sock in a pair will use between 1 and 2 amps (i.e. from 4 to 8 amps for a pair of gloves and socks), and pant liners pull another 1 to 2 amps.
Cables and Fuses – A Battery Tender style cable is the most convenient option to connect directly with the motorcycle battery. In some cases, an inexpensive adapter cable sold by the heated gear manufacturer may be needed. This option minimizes the number of wires connected to the battery. Check that the Battery Tender cord is using the correct in-line fuse to protect the heated gear.
Pillion Rider – If a pillion rider would like to use heated gear, then that rider needs a separate connection to the motorcycle battery for their temperature controller. It's not possible to daisy-chain from rider to pillion.
Self-contained Battery Packs – A battery pack eliminates the need to tap into the bike battery, and eliminates the need to connect and disconnect the liner when getting on and off, but there are drawbacks. The best battery packs only keep the heat on for 4 or so hours, and re-charging takes 3 or more hours. Not to mention the need to carry an extra battery charger. If you plan to use self-contained batteries then look for 7V heated gear, they're designed for use with batteries only.
Liner or Vest – Obviously a vest can't warm-up arms, but it should work just as well to warm the core. Perhaps more important to consider, because they lack sleeves, a vest won't provide a convenient power source for heated gloves.
Choosing a Size – Aim for a close but comfortable fit to get the most efficient heat transfer. A snug fit around the collar helps keep the liner from getting in the way when zipping up a riding jacket. Follow the manufacturers sizing instructions carefully and if possible ask a friend to help take measurements.
How Hot is Hot Enough – The actual amount of heat produced depends on the manufacturer, but as a general guide heated gear delivers temperatures between 100- and 135-degrees Fahrenheit. Depending on the controller, a rider may be able to dial in any temperature within that range or simply pick from preset high medium or low settings. In practice, predefined settings work well and are the easiest to adjust while riding.
How Much Does It Cost – The price for a heated liner ranges from $225 to $300. Keep in mind some brands sell the wiring harness and temperature controller ala carte. While that gives buyers extra flexibility to configure the set-up to their needs it does add a little to the price. A wiring harness will cost about $15 dollars and a temperature controller adds $50 to $60 more.
How About the Warranty – Virtually every manufacturer offers the same basic warranty terms. Typically, the heat panels have a lifetime warranty, the temperature controllers are covered for 2 years, and the garment shell and connecting wires are protected for 1 year.
advertisement
Recommendations
It may be hard to decide which brand of heated gear to bet on. There's no objectively measured best product out there. That said, the brands that focus exclusively on heated apparel, Gerbing, Fieldsheer, and California Heat, have an edge in terms of predictable quality, innovation, and reliability.
For the vast majority of riders, a jacket liner is the only heated gear they will ever need. Keeping the core warm is what matters. The same Lund University study mentioned earlier makes it clear that keeping extremities warm while neglecting the core is dangerous. In a real sense, a heated jacket liner creates "virtual layers" that riders can add or remove at the touch of a button.
Select a garment that fits well both as a liner and as a stand-alone jacket to wear off the bike. The nylon or polyester shell offers wind protection and repels water. With that in mind it makes sense to save luggage space by packing a heated liner along on tours in place of a casual coat. Liners stand-up to repeated folding, rolling, and most everything else without damage to the heating elements.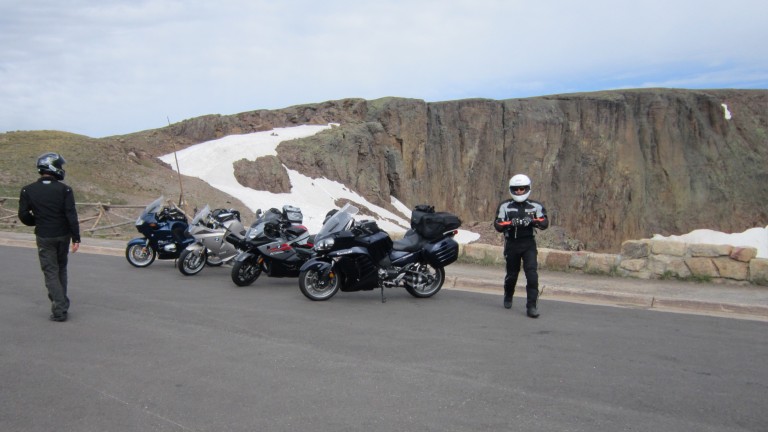 The real value of heated gear goes beyond winter riding or extending the riding season. Experienced riders expect the weather to change. Tours will take them through cold spots, high mountain passes get cold even in the summer, and early mornings often start out chilly. The weather is far from predictable. A heated liner is the most effective way to conveniently dial in comfort all year long.
Click the Thumbs Up or Thumbs Down button to email your feedback.
Your questions and comments help improve American Sport Touring. Your email is not used for any other purpose. Please read our Privacy Policy.
Resources