12 Things to Do During the Motorcycle Off-Season
Motorcycle season knows no bounds – it's a 365 day a year thing. But that doesn't mean every day is a good day to be on the bike. Sometimes, motorcycling means doing things off the bike, taking advantage of what we call the off-season, or more fittingly the "can't ride" season.
Winter months can be restless. Roads are more often wet, winds blow cold across frozen roads, and only bison wander on now vacant roads. This is the time each year when riders invest in themselves and their equipment.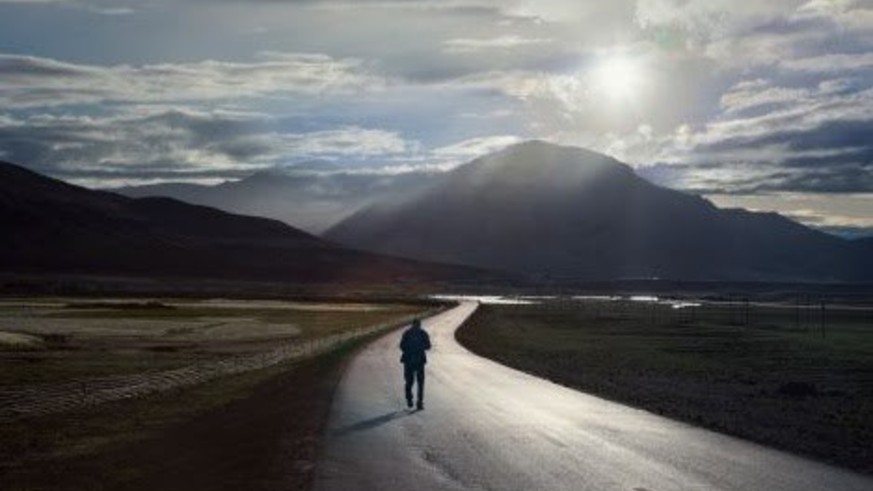 Here's a fresh list of 12 things to do during the off-season that touch every facet of motorcycling. Ideas include keeping mind & body in shape, installing new accessories, and performing routine motorcycle maintenance. More than enough to fill the "can't ride" season.
advertisement
1. Freshen-up On Riding Concepts
There's always something worth learning or relearning to get the most from every ride. Books and videos are filled with riding tips and techniques as well as explanations of useful, but arcane, motorcycle principles of operation.
The huge number of videos on YouTube are an almost endless source of fresh entertainment and new information, some good and some not. For tips on better and safer riding, a couple favorite channels stand out. FortNine, an enjoyable Canadian production, posts short videos on a broad range of riding tips. Check out CanyonChasers for exciting point-of-view videos filmed on backroads in the western US. Each CanyonChaser video covers a specific skill with clear explanations followed by scenes illustrating proper technique and sometimes the consequence of getting it wrong.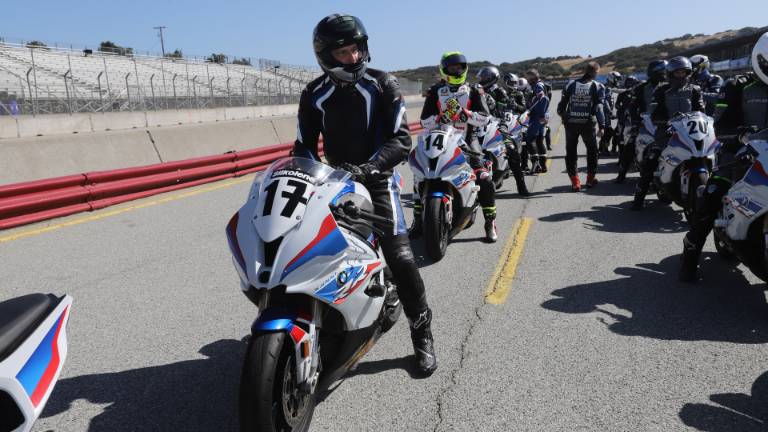 For something different, take a look at offroad videos. While few sport touring riders purposely direct their 600+ pound bike off pavement, sometimes the road abruptly ends and miles of rutted gravel lie ahead. That's when skills described in these videos are handy. Two well regarded YouTube channels are Brake Magazine with mini-tip Mondays, and MotoTrek featuring tips by Dusty Wessels an instructor from offroad adventure motorcycling company West 38 Moto.
Between videos, pick-up a book. Two of the most popular are A Twist of the Wrist written by Keith Code, available from California Superbike School, and Total Control by Lee Parks, available on the Total Control Training website. Both books take a methodical approach to explain motorcycle control and illustrate techniques that are useful both on the track and street. Even those who have read the book, much like a good movie, find new insights in each re-reading.
2. Stay in Shape
It's all too easy to slack off during the cold months. Don't. Make a routine to maintain core strength, leg strength, and healthy aerobics. All three are important for enjoyable long-distance riding.
A solid core helps riders avoid using their arms to prop themselves up and at the same time improves steering control. Keeping the legs in shape pays off in two ways. First and most obviously, good legs are needed to support and walk the bike. But more specific to riding, sturdy legs let a rider shift body weight quickly and repeatedly getting the most from every curve. And finally, when the roads are right and the riding is good, efficient breathing keeps the experience from withering to moments of frustration.
For more fitness ideas read the article Ride Fit Ride Better.
advertisement
3. Know Your Suspension
Few aspects of motorcycling are less understood and yet more critical to rider performance than the suspension system that keeps the motorcycle in contact with the road. Read-up on suspension dynamics and then spend time getting familiar with the measurements and adjustment points on your motorcycle.
The two books mentioned earlier, A Twist of the Wrist and Total Control, introduce basic suspension concepts, but for an in-depth discussion here are three titles to choose from: Race Tech's Motorcycle Suspension Bible by Paul Thede and Lee Parks, Sportbike Performance Handbook by Kevin Cameron, and Sportbike Suspension Tuning by Andrew Trevitt.
Testing suspension adjustments may have to wait but make those preliminary changes now and keep notes for a head start when the roads open up in the spring. For now, the important thing is to get comfortable with motorcycle dynamics and how to make appropriate adjustments.
4. Get the Latest Communication System
Two things every rider needs – fool-proof navigation and hi-fidelity comms. We'll talk about navigation in a minute. Motorcycle communication systems are the audio element of motorcycling. They make music, spoken navigation instructions, phone calls, and rider-to-rider chat possible.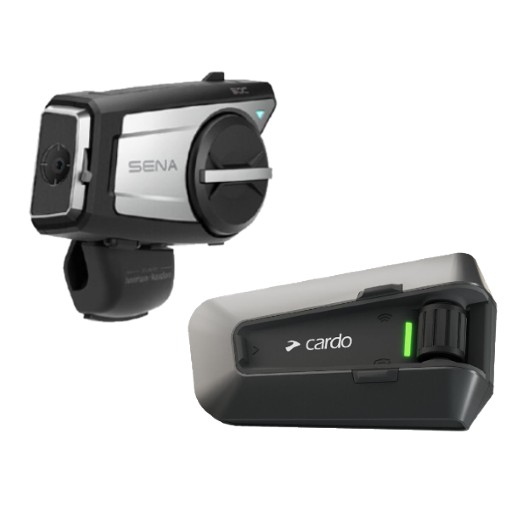 The two leading comms system manufacturers are Cardo Systems and Sena Technologies. Both make Bluetooth enabled in-helmet systems that integrate with mobile phones and GPS systems allowing hands-free calling, hi-fidelity music, and clear navigation instructions. And of course, they also let riders chat with each other on the road as easily as if they gathered around a table at the end of the day.
Find more information about Cardo's in-helmet comms system in the PACKTALK review.
5. Put A Camera On It
Ok, this is a nice-to-have, but a really fun add-on. Imagine reliving moments on remote sweepers and twisties through breathtaking back country roads with friends. An action camera makes it possible.
GoPro continues to build the leading action camera along with a wide assortment of mounting brackets and accessories. Sena Technologies recently released the Quantum Series 50C communication device with an integrated camera. Other camera options are out there and may be worth a look; but beware of inexpensive knock-offs.
We've tested the GoPro, but not the Sena 50C. For an example of GoPro video quality watch this clip taken on US-199 heading to Cave Junction OR.
advertisement
6. Extra Lights to See and Be Seen
Smart riders do everything they can, within reason and good taste, to be more visible. Extra upfront lighting not only makes a motorcycle more visible to oncoming traffic but also provides greater visibility at dusk and in other low light conditions.
Among the many aftermarket choices, lights from Denali Electronics are well made, reasonably priced, and backed by a 5 year warranty with reliable customer support. The company makes everything needed for easy installation including mounting brackets and wiring harnesses.
For more on being seen while riding, read Hidden in Plain Sight – Tips to Be Seen.
7. Add GPS Navigation
Every sport touring motorcycle should have an easy to use GPS device securely mounted near the instrument cluster for quick scanning. If your motorcycle doesn't have a state-of-the-art touchscreen with integrated navigation, then a standalone GPS is the next best thing.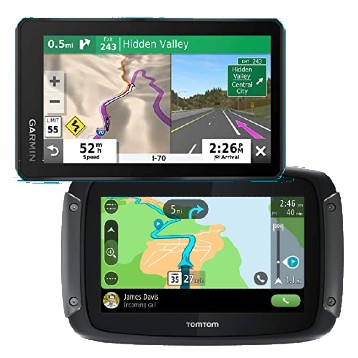 Look to Garmin and TomTom for high quality GPS devices. Aside from user interface and pricing, the most meaningful difference between the two comes down to map quality and navigation algorithms. On both points Garmin is the clear leader. They use HERE maps which are recognized as the best in the industry, comprehensive points of interest (e.g. gas station locations), and well-tuned routing algorithms.
Read more about the Garmin Zumo XT in the article Zumo XT Review – The Latest in Motorcycle GPS.
The off-season is also a good time to download the latest maps and update GPS firmware with current routing algorithms.
8. Clean & Polish
This one is easy. Wash off last season's bug collection and bring back that new bike look, or at least the next best thing.
Start with a power wash to get bugs out of crevices, between fairing parts, and up behind the front wheel. Then go at it with soap and water followed by a polish. The bike may never be as clean as the day it rolled out of the showroom, but with a little effort it can come pretty close.
9. Fresh Oil & Scheduled Service
Don't let motorcycle maintenance delay a summer ride. Get ahead of it during the off-season.
Regular oil changes are the surest way to extend the life of a motorcycle engine and an easy do-it-yourself service. Check your owner's manual for the correct grade and quantity of oil and for the replacement oil filter part number. After a quick trip to the parts store, replacing the oil and filter are straight forward.
Having said that, some riders may not want to deal with disposing of old oil and the potential mess in their garage. A good motorcycle shop can take care of an oil and filter change in under an hour. And while the bike is there, ask the mechanic to perform any upcoming service, for example lubrication, valve adjustments, and so on.
advertisement
10. Check Your Tires
Take a look at your tires. Inspect them for any sidewall damage or gouging. Check the wear bars to see if they are level or close to level with the tire surface. Also look for uneven wear which usually indicates a poorly adjusted or damaged suspension.
If the tires are showing their age or have battle scars after a season or two of riding, this is the best time to get new ones. Dealers should have plenty of tires in stock and open installation appointments to pick from.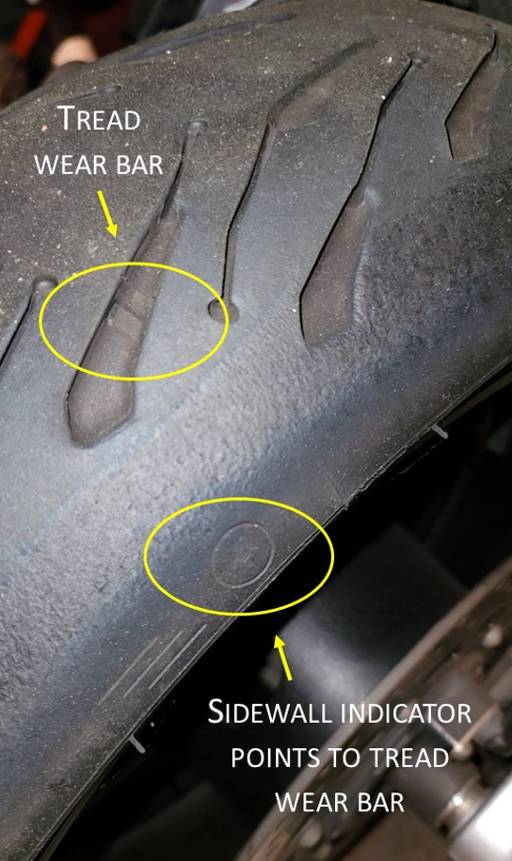 One more tire related suggestion. Before taking the bike in for new tires, use the old ones to practice repairing a flat. Start by letting air out of the front or rear time and then create a hole to simulate a road hazard using a nail or screw. From there follow the tire repair kit instructions. Later, when you actually have a flat on the open road you'll know exactly what to do.
For more about fixing a flat tire read How to Repair a Motorcycle Flat Tire.
11. New Riding Gear
The next best thing to a new bike is new gear. Use the off-season to discover the latest advances in apparel technology that continue to make riding safer and more comfortable.
2023 may be the year to take a fresh look at airbag technology. Years of research and product evolution have resulted in greater rider protection at a lower cost. Dainese and other leading apparel makers have designed airbag protection into riding jackets and for wear under traditional jackets. These products are now only marginally more expensive than high-end armored jackets.
Browse the web or better yet support your local motorcycle shop to start the season with a fresh look.
12. Plan A Long Ride
Planning a ride can be as much fun as riding itself. When the weather offers few options, use the time to discover new motorcycle territory or explore fresh routes through familiar countryside.
Start with a destination or two and build a ride around them. Use Google Maps or a mapping tool like Garmin BaseCamp to layout back roads. When you're unsure, call the local chamber of commerce, a local restaurant, or a hotel. Locals are always happy to talk about their community and the surrounding area.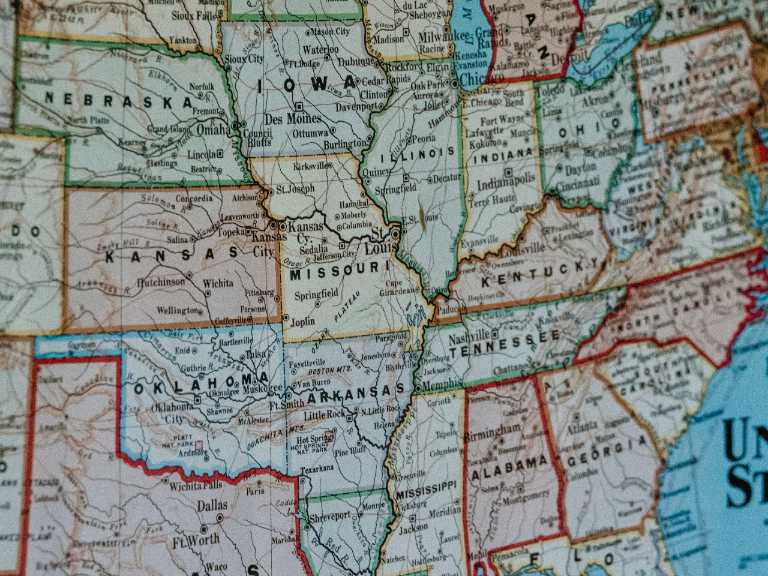 For a head start, browse through destinations and tour plans from American Sport Touring. These well researched routes are freely available for self-guided touring.
Create playlists that match the terrain on those newly planned rides. Explore Pandora and Spotify features and capabilities. Both offer ad-supported no-cost subscription plans as well as paid plans that are ad-free and include off-line (downloadable) listening. The offline feature is a must-have when riding routes outside cell coverage.
A Year-round Motorcyclist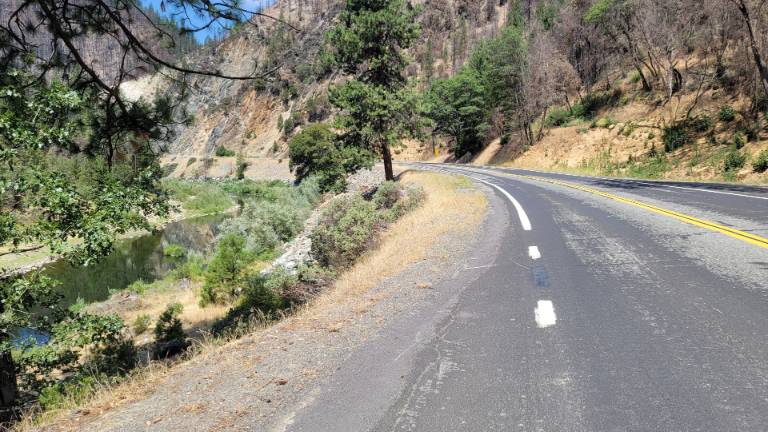 There you go. Twelve ideas to improve mind & body, update accessories, and service your motorcycle. Enough to keep a motorcyclist busy for the next few months. Just don't call it the off-season.
Click the Thumbs Up or Thumbs Down button to email your feedback.
Your questions and comments help improve American Sport Touring. Your email is not used for any other purpose. Please read our Privacy Policy.